Honey we really need to Guac!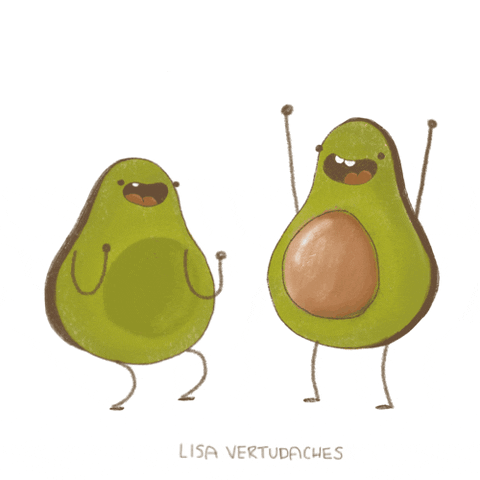 So this post is about my FAVOURITE AVOCADO! Time for some did you know?
The Avocado is native to Central America and is widely used in Mexican cookery (don't we all LOVE guacamole, it should be called guaca-MORE) The name was derived from the ancient Aztec word Ahuacatl meaning testicle, which it was thought to resemble (not making this up)
Anyways this is enough information for the day and I will keep posting more of Avocado related stuff on this blog. Meanwhile, since you've been thinking so much about avocados I thought i'll share the guacamole recipe here! You can give it a try and tell me how it turned out!
GUACAMOLE
This classic Mexican dip is so simple to make and takes no time at all. It tastes much better than the ready-made ones you get at the market. Its name is derived from two Aztec words: guac (avocado) and mole (sauce).
Serves: 4
Prep time: 10 Minutes
Ingredients:
½ red onion, diced
1 fresh green chilly, diced
½ tsp salt
1 garlic clove, crushed
2 ripe avocados
juice of 1 lemon
1 small bunch of coriander (fistful), chopped
1 ripe tomato, diced
freshly ground pepper
Method:
1. Crush the red onion, chilly and salt with a pestle and mortar. if you don't have one, put it in the grinder and don't let it go on for long.
2. Cut the avocados in half and remove the stones (pits). Scoop out the flesh and mash roughly with a fork. Let it be chunky. Stir in the lemon juice.
3. Add the coriander, crushed red onion mixture and the tomato to the mashed avocado and mix everything together. Add the pepper and spoon into a serving bowl.